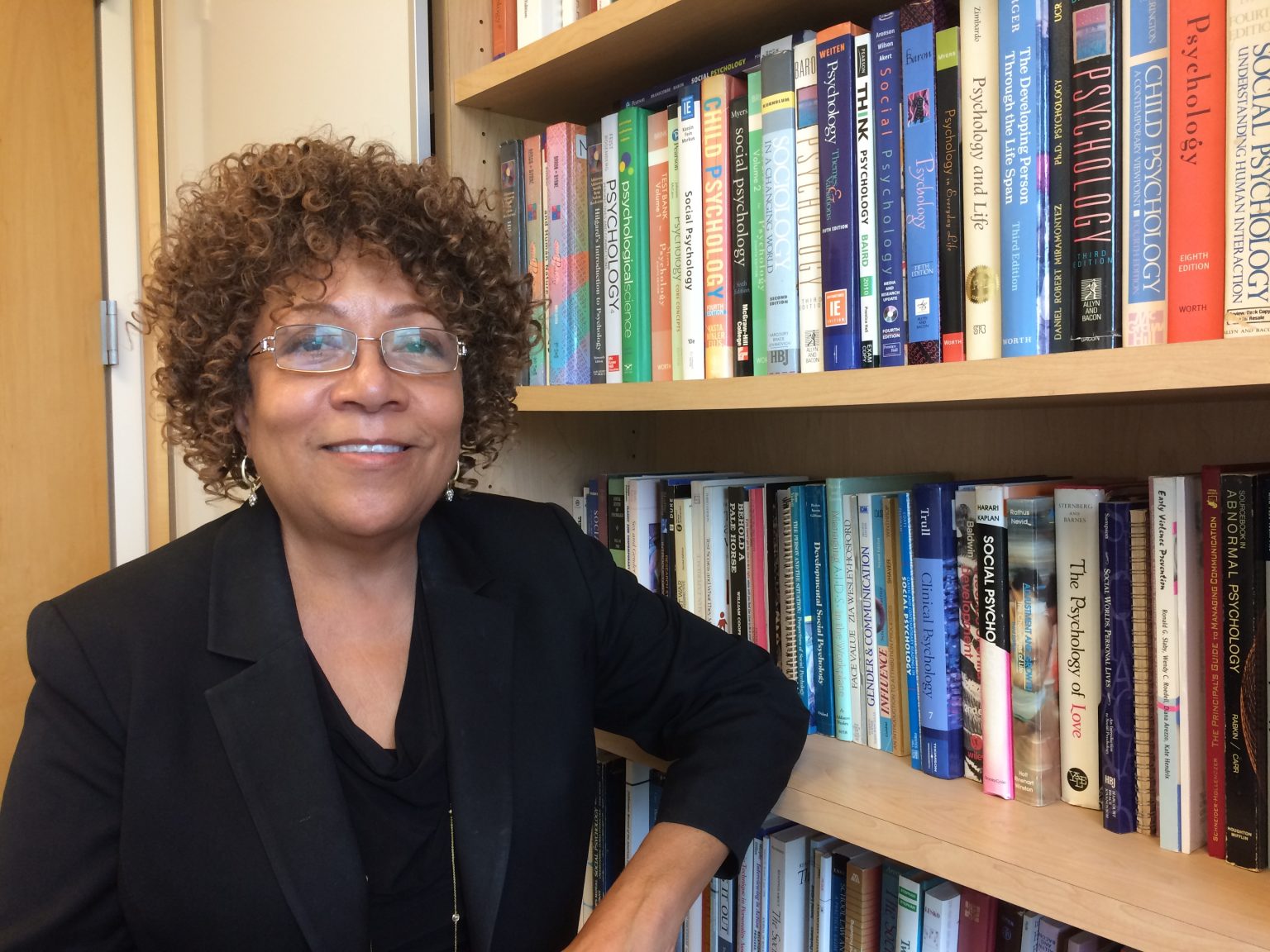 CAROLYN BENNET MURRAY, Ph.D.
CAROLYN BENNETT MURRAY, Ph.D. is currently a Full Professor in the Psychology Department at the University of California, Riverside (UCR).  She received her Ph.D. from the University of Michigan, Ann Arbor in 1979. Dr. Murray was awarded a four-year grant from the National Institute of Child Health and Human Development, National Institute of Mental Health (NIH) to conduct a pioneer longitudinal study of the socialization processes of African American families and their children. This study assessed the normal development processes of African American children and the socialization techniques employed by their families. 
Her earlier research and published work was in the area of attribution and affective consequences of negative stereotypic expectations for academic achievement. Most recently, she has investigated emotions; specifically, she has explored how anxiety impacts an individual's academic performance at the preparation stage. She coined the title of this hurdle Preparation Anxiety. She has also investigated the role of racism as a contributor to poor physical and mental health. 
Professor Murray has published in a number of journals, including the Journal of Black Psychology, the Journal of Social Psychology, the Journal of Social Issues, the Encyclopedia of Mental Health, the Western Journal of Black Studies, and the Journal of Family Psychology, among others.  In addition, she has authored numerous book chapters in a variety of scholarly texts.  Currently, she is writing a lay book for African American parents on how to advocate on behalf of their children within the educational system.
Dr. Murray's awards are too numerous to list here; however, to name a select few, she has received the Chancellor's Award for Excellence in Undergraduate Research, the Association of Black Psychologists' Distinguished Psychologist Award, and the UCR Distinguished Teaching Award.  In 2018, she received the Dr. William Montague Cobb award for special achievements in public health from the National Association for the Advancement of Colored People (NAACP), in 2017 she was inducted into the Academy of Distinguished Teachers at UCR, and in 2015 she received the UCR Graduate Division Diversity Award.
Presently, Dr. Murray is the founder and Executive Director of the University STEM Academy (USA).  USA is a very successful Science, Technology, Engineering and Math (STEM) program, designed to stimulate more interest and enhance performance in technical subjects by students in the Black Community.  The program provides Mathematics and Science enrichment activities for students in Grades 6 through 9. Hands-on Science Projects, classes in Computer Applications, 
Healthcare, Medicine, Algorithmic and Computational Thinking via coding, robotics, and telemedicine projects are included for students at appropriate levels.